Pro Breeze 20″ High Velocity Fan Review – Outstanding Amounts of Power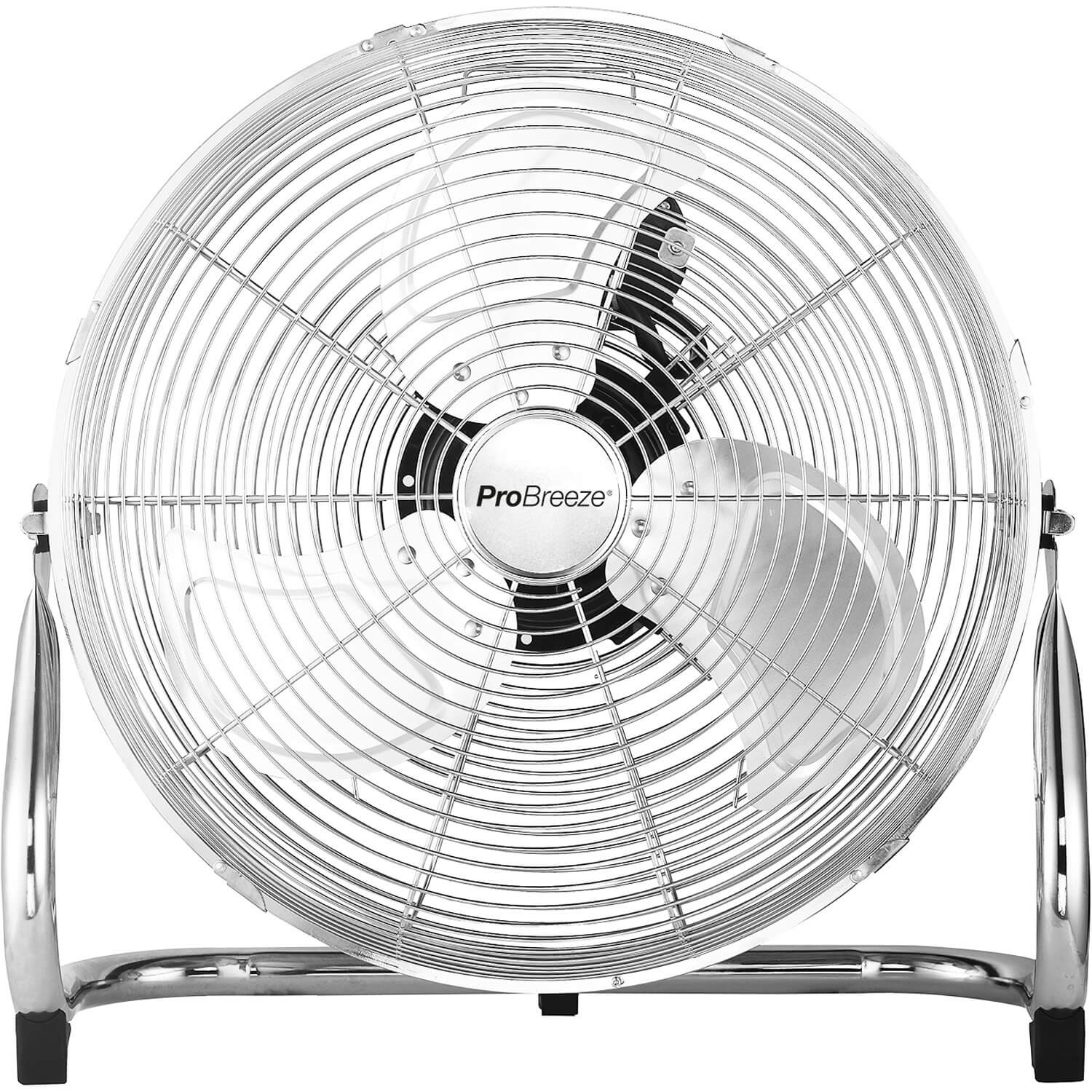 When it comes to heatwaves, there is really only one way to make sure that you are comfortable and that is to purchase a high velocity fan. However, choosing one is not actually as easy as you might think because there are so many different options to choose from. Fortunately, we are able to help you.
We have tested and reviewed some of the best high velocity fans that are available on the market right now so that we can give you an honest overview of each one. The model that we are reviewing for you today is the Pro Breeze 20″ High Velocity Fan. Carry on reading for our verdict.
Features: 120w Motor – 20" – 3 Speeds – Adjustable Fan Head - Chrome - 62 x 61 x 20 cm – 7.18kg
Pros:
This fan has been constructed using very high quality materials so it is definitely durable.
Assembling the fan is no trouble at all and takes only a matter of minutes.
It is a lot larger than we had initially expected.
It has a powerful 120w motor which throws out air with great force.
There are three different speeds to choose from which are all really powerful.
The fan head is adjustable so you can get the perfect angle.
Cons:
The housing can feel a little wobbly when the fan head is adjusted.
The motor is quite noisy, especially at higher speeds.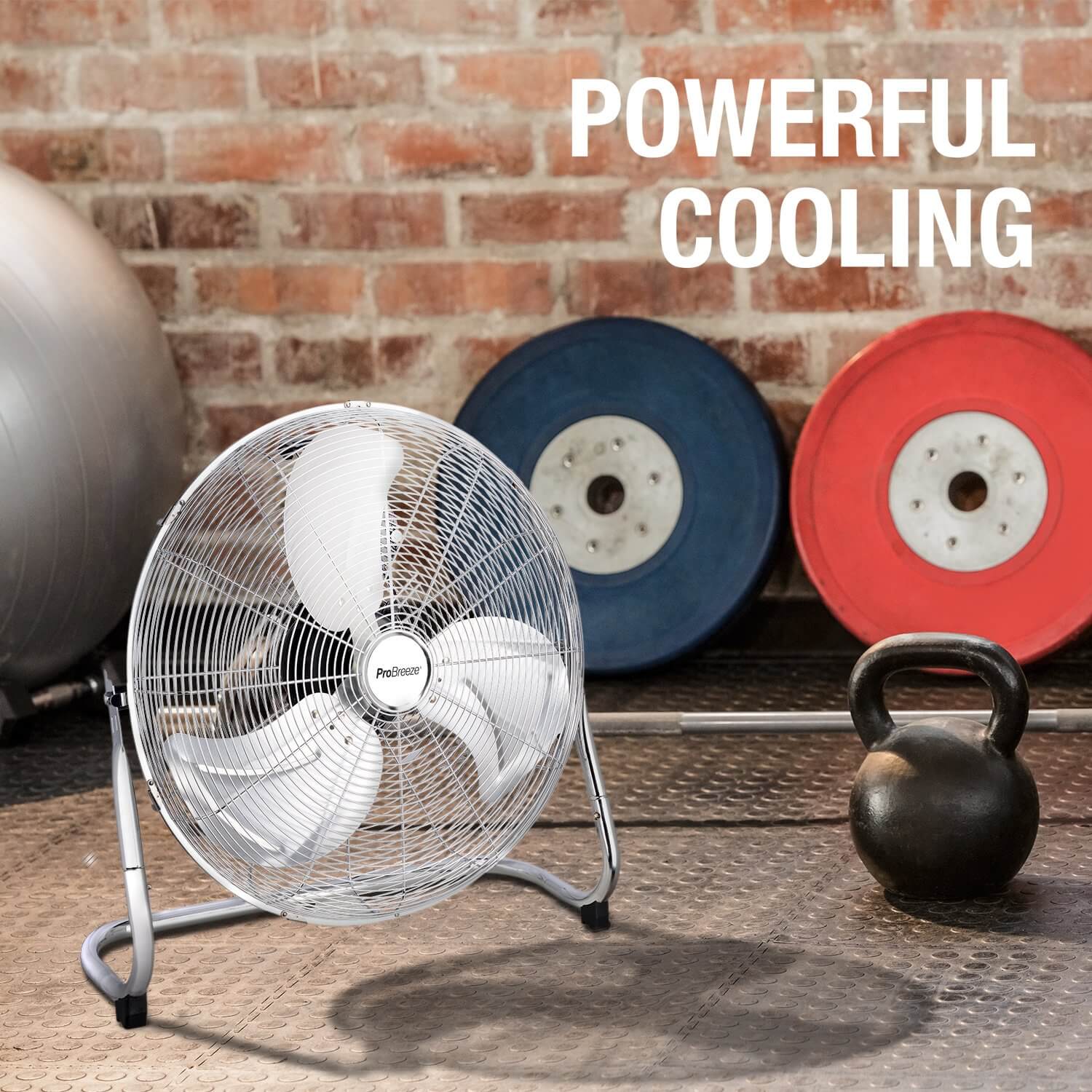 The Pro Breeze 20″ High Velocity Fan Review
Because we have tested so many fans we know which brands are reliable and the one that has never let us down is Pro Breeze. We decided to test out the Pro Breeze 20″ High Velocity Fan so that we could see what it has to offer. The first thing that we noticed when we took all of the parts out of the box is that all of the components are built out of high quality materials which seemed really durable.
Once we had all of the pieces out of the box and we had taken a good look at the instruction manual, it was time for us to assemble the fan. Fortunately, we were able to do this within around 15 minutes and we were ready to test it out. The first thing that we noticed after the assembly process is that the fan is a lot larger than we expected.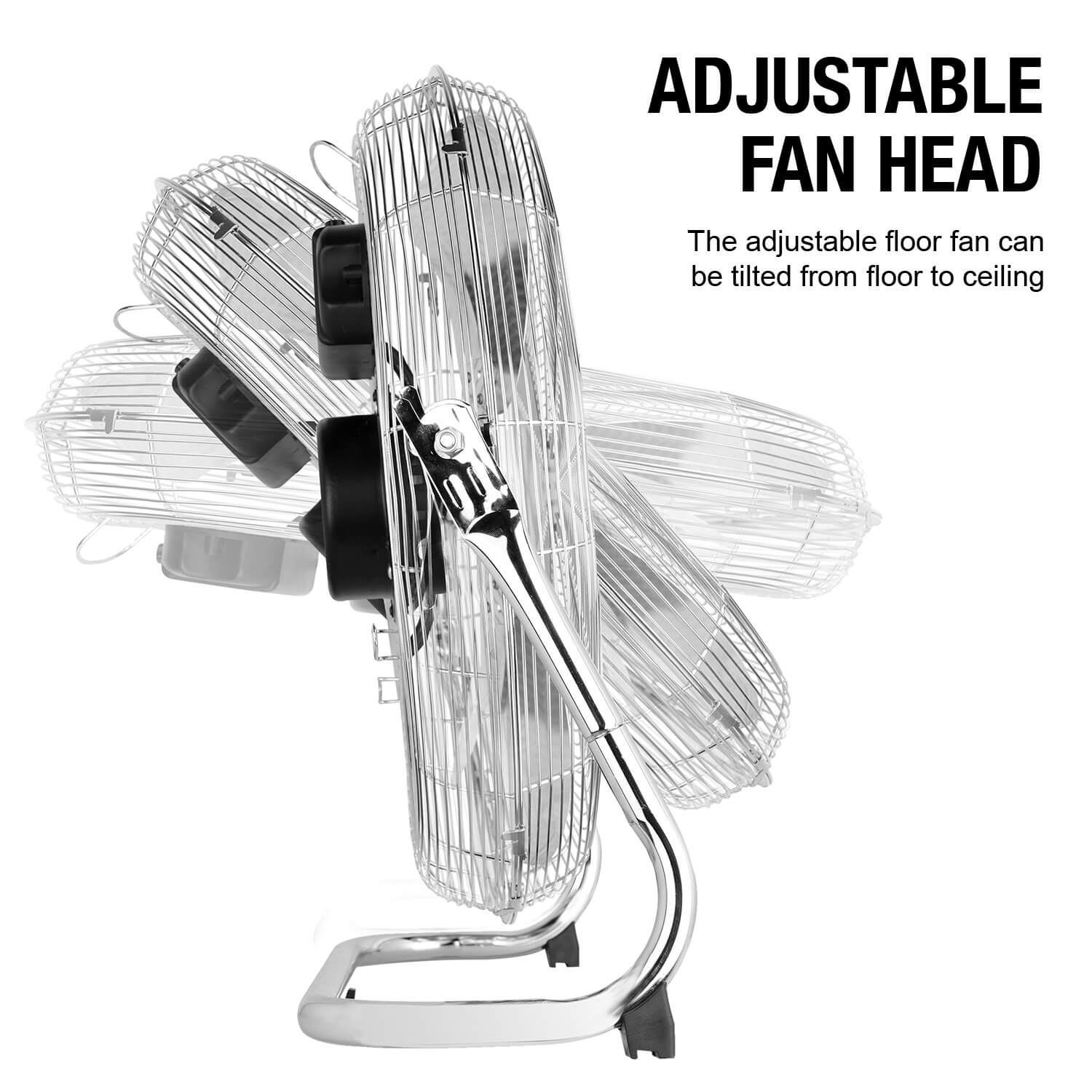 When we first switched on the Pro Breeze 20″ High Velocity Fan, the first thing that immediately struck us was how powerful the 120w motor is. Even the lowest speed setting produces a lot of power. However, we did feel that the motor was quite noisy, even at the lowest speed setting. There are three speed settings to choose from and all of them produce an incredible amount of power.
The fan head itself can be adjusted which we found great for getting the air to target specific areas. However, we did notice that the housing of the fan seemed a little wobbly after using it at adjusted angles for extended periods of time which was a little frustrating.
Aside from this, we were incredibly impressed with the Pro Breeze 20″ High Velocity Fan. We would definitely recommend it for anyone looking to cool large areas of space within a short amount of time. However, do keep in mind that this is a large fan so you will need the extra floor space.
Powerful Cooling: The Pro Breeze high velocity floor fan has a powerful 120W motor and a large 20" (50 cm) fan head capable of creating strong and powerful cooling winds
Heavy Duty Design: Built to last and ideal for gyms, homes, offices, or warehouses and industrial use
3 Air Flow Speeds: High, medium and low speed settings so you can generate the perfect wind speed for your needs
Adjustable Fan Head: The adjustable floor fan can be tilted from floor to ceiling providing you with a strong stream of cooling air exactly where you need it most
Pro Breeze: One of the UK's fastest growing cooling, heating and air treatment brands. For peace of mind, our high velocity floor fan fully conforms to EN60335-2 and CE standards