VonHaus Tower Fan Review – Fantastic Timer Option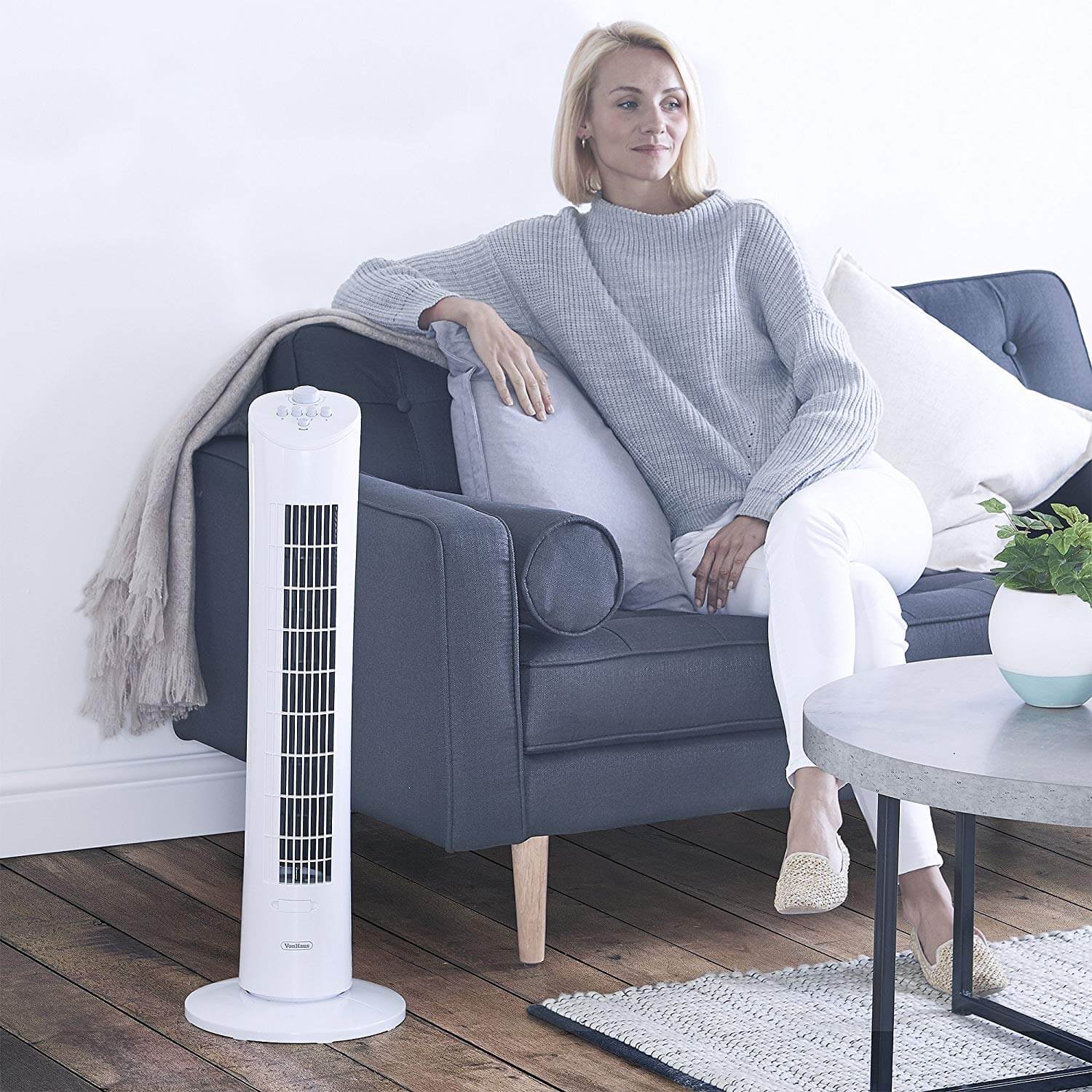 When the hot weather gets unbearable one of the best solutions for the home is a tower fan. There are so many different brands out there who manufacture high quality tower fans with a number of different features.
Of course, you will want to find the one that is going to be most effective for your home environment and every home is different. Because we know how long it can take to look into all of the different options, we have tried to make things easier for you.
We have tested and reviewed some of the top brands on the market right now so that we can give you a clearer idea of the options that are available to you. The tower fan that we are going to be reviewing today is the VonHaus Tower Fan. Please read on for our verdict.
Features: 40w Motor – 3 Speeds – 3 Modes – 12 Hour Timer – 70 Degree Oscillation Coverage – Remote Control – 107 x 23.5 x 22 cm
Pros:
Lovely sleek, slim lined design.
There are three different modes which are fantastic for achieving realistic wind effects.
The 12 hour timer is ideal for creating your perfect cooling schedule.
The 40w motor on this tower fan is surprisingly quiet when in use.
Cons:
The range of oscillation only covers 70 degrees which can be somewhat limiting.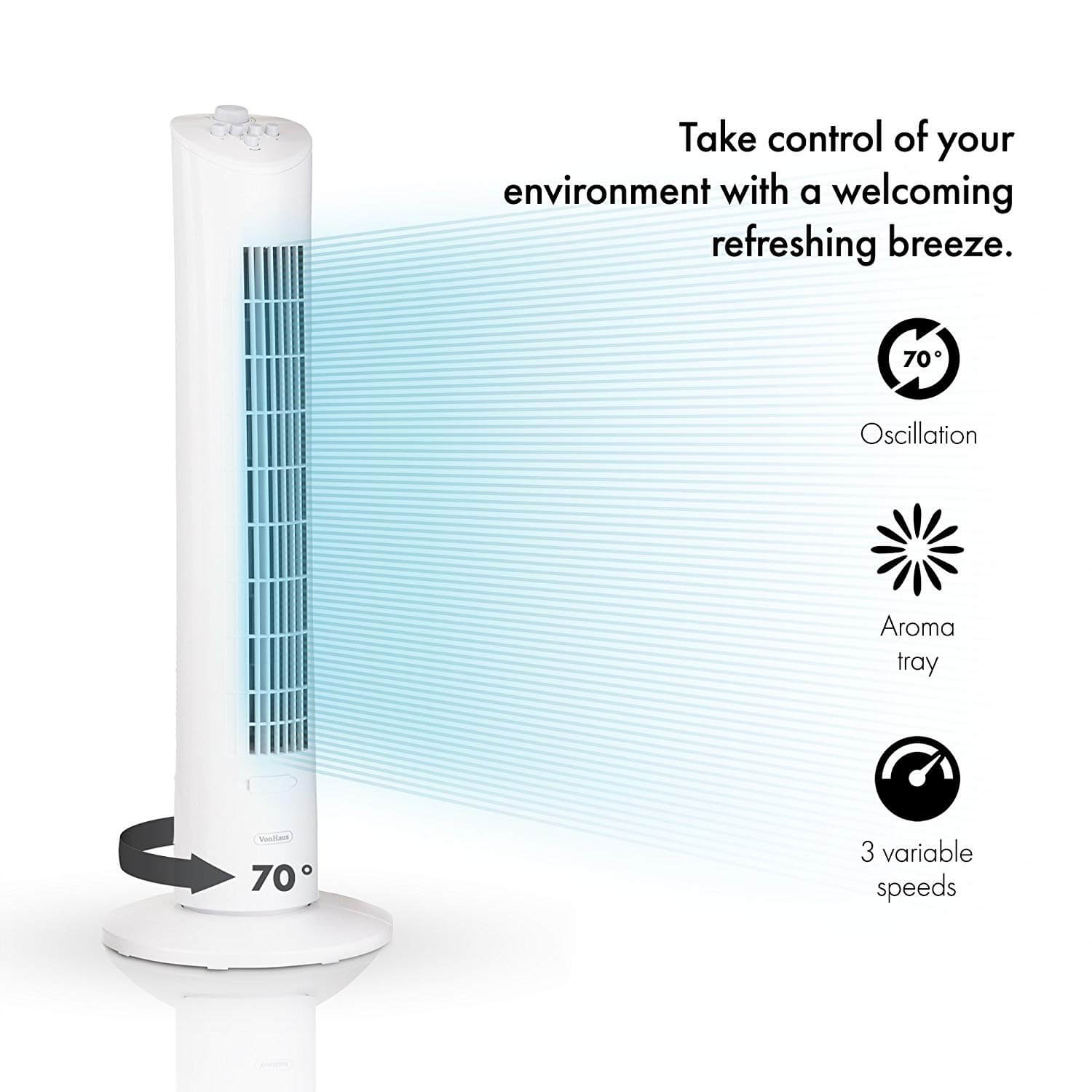 The VonHaus Tower Fan Review
Upon first taking the VonHaus Tower Fan out of the box, the first thing that we noticed is the design. What we really liked about this fan is that it is designed to look incredibly sleek and slim lined. Style has definitely been carefully considered during the designing of this model. In order to begin our tests, it was simply a matter of plugging in the fan and we were ready to go.
The first thing that we wanted to try out was the different modes that the fan has to offer. What we really liked with this tower fan is that you are able to use the different modes to achieve realistic wind effects. This was really good for varying the temperature in the room. We did notice that the motor was surprisingly quiet, even at the higher speeds.
The main feature that impressed us with this tower fan is the built-in 12 hour timer. With this timer, you are able to set your cooling schedule so that you can achieve the perfect temperature at all times. We found this especially useful when using the fan overnight so that we could make sure that the temperature was just right by the morning.
This fan has a handy remote control which is perfect for operating it in larger areas. The only thing that we felt could perhaps be improved with this one is the range of oscillation. This model only covers 70 degrees which doesn't restrict it too much, but it could be better with just a few more degrees.
Overall we were definitely impressed with the VonHaus Tower Fan and we wouldn't hesitate to recommend it for the home and the workplace.

Sale