Honeywell HYF260E QuietSet Tower Fan - Very Powerful

One of the best ways for you to keep cool this summer is to invest in a high quality tower fan, whether this is for your home or your office. A good tower fan really can make the world of difference.
If you have already started looking into tower fans, then you will be aware that there are many brands on the market at the moment and some of them are better than others.
One brand that consistently produces high quality products is Honeywell. With this in mind, we took it upon ourselves to test and review the Honeywell HYF26E QuietSet Tower Fan to see what it had to offer. Please carry on below for more information.
Features: 102cm - 5 Speeds - 90 Degrees Oscillation - Remote Control - Automatic Dimmer - 82.5 x 27.4 x 20.2 cm - 4.2kg
Pros:
It has a nice basic design that is very easy to assemble.
There are 5 different speeds to choose from, all of which are really quiet.
This fan has an automatic dimmer which dims the LED by 50%.
It is quite powerful even at medium speeds.
Cons:
Oscillation is only 90 degrees which we found to be a little restrictive.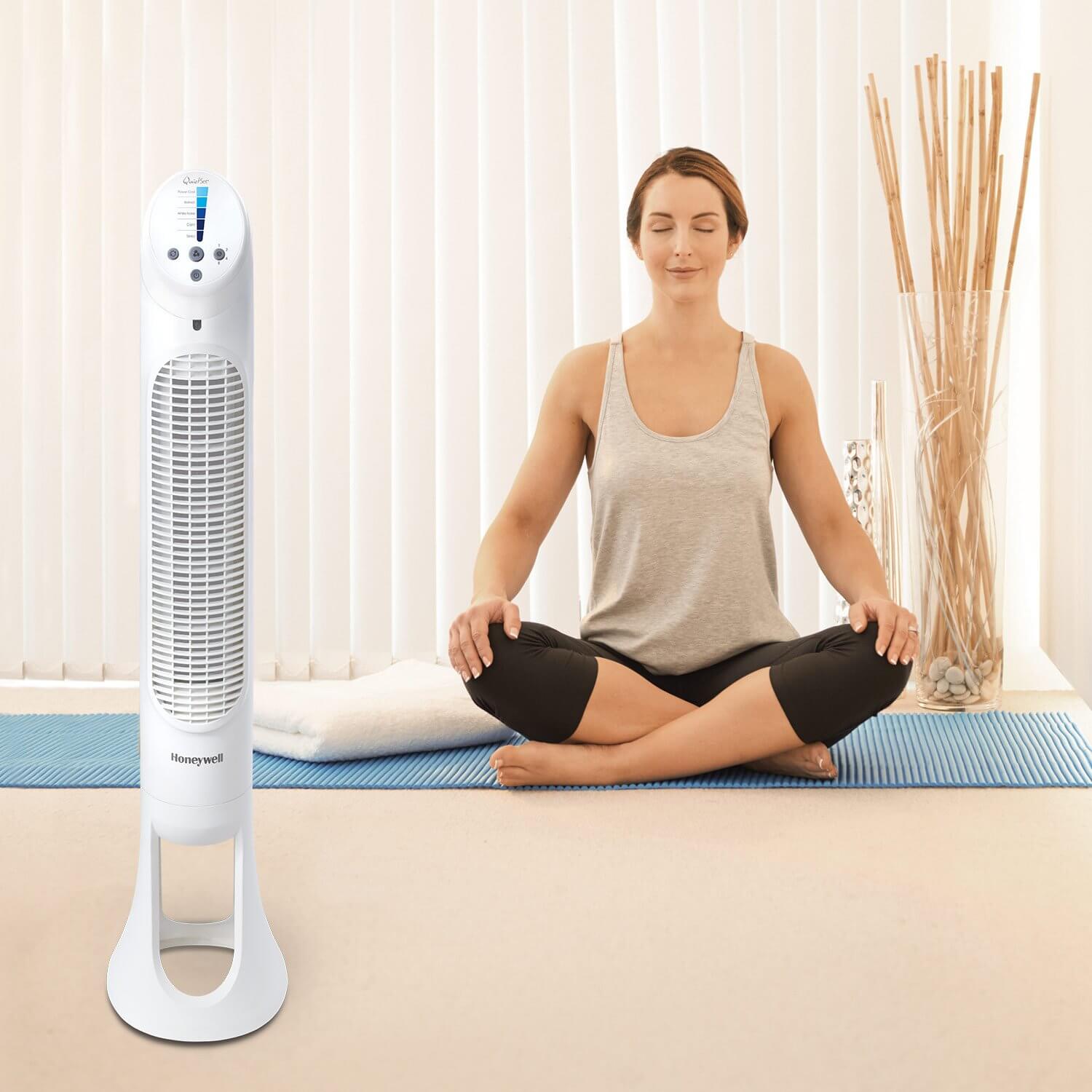 The Honeywell HYF260E QuietSet Tower Fan Review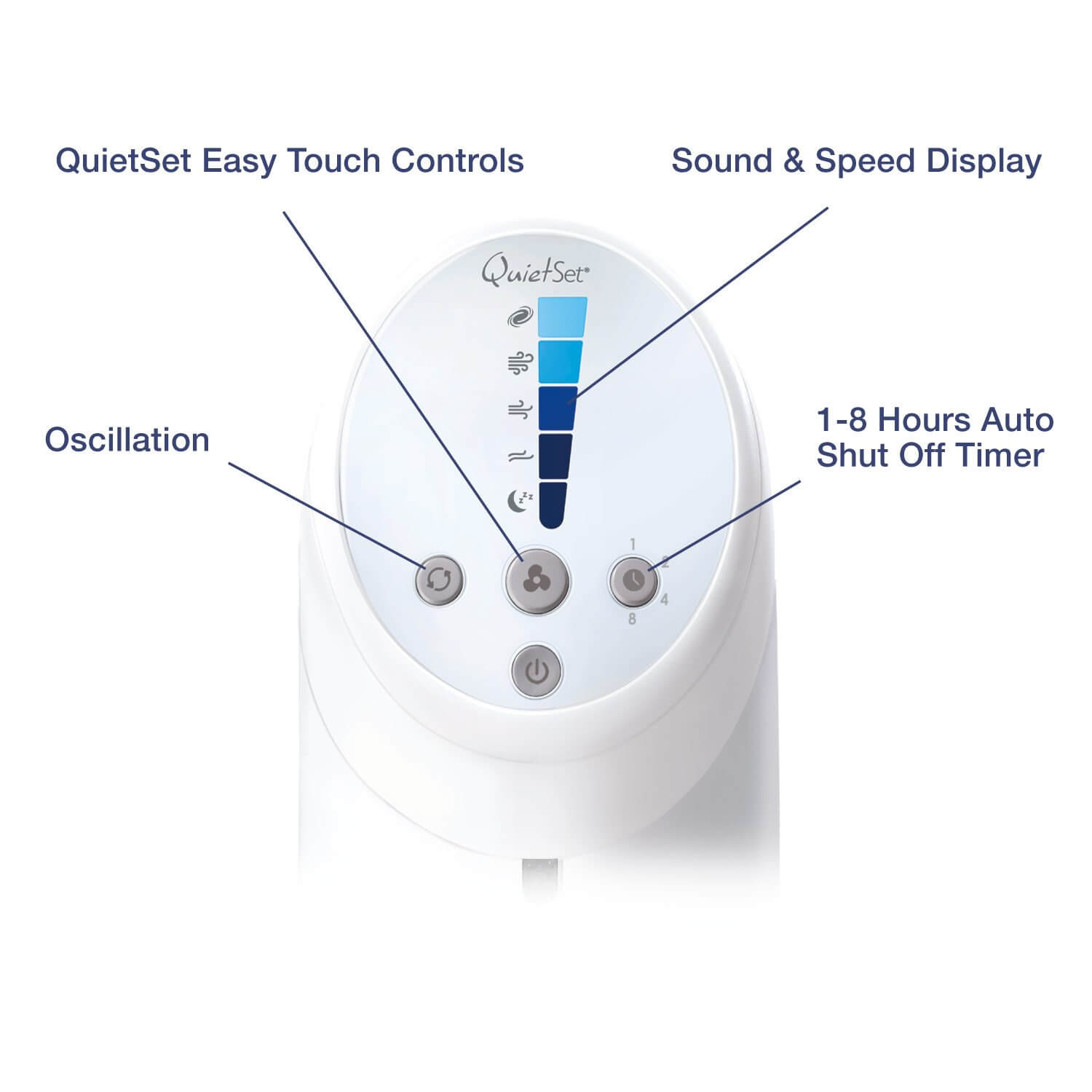 Honeywell is very well known for producing high quality products for home heating and cooling, so we already assumed that we were going to be impressed with this tower fan and we were definitely not wrong.
Taking the tower fan out of the box, the first thing that we needed to do was to assemble the fan. Fortunately, we were very happy to see that this was just a matter of screwing the base onto the fan which took us only a matter of minutes. We were then ready to test the fan out properly.
The first thing that really impressed and surprised us was the amount of speed options that are available. Rather than your typical 3 wind modes, the Honeywell QuietSet Tower Fan has 5 different wind modes to choose from.
We tested all 5 modes and we were really impressed by how powerful each of them is. We were also really surprised by how quiet this fan was, even at the medium to high wind modes. We wanted to test out the night mode next.
What we really liked about this was that it was not only quiet, but it also has an automatic light dimmer which dims the LED by 50%. We found that it was dim enough to not disrupt sleep at all.
The only downside with this tower fan that we noticed is that the degree of oscillation is only 90 degrees which is going to be a little restrictive if you have a large room that you want to cool.
Overall, we have to say that we were really pleased with the Honeywell QuietSet Tower Fan and we would definitely recommend it to everyone.
[amazon box="B06WRRKRDW" /]