Dyson AM09 Hot + Cool Fan Heater – An Incredible Piece of Technology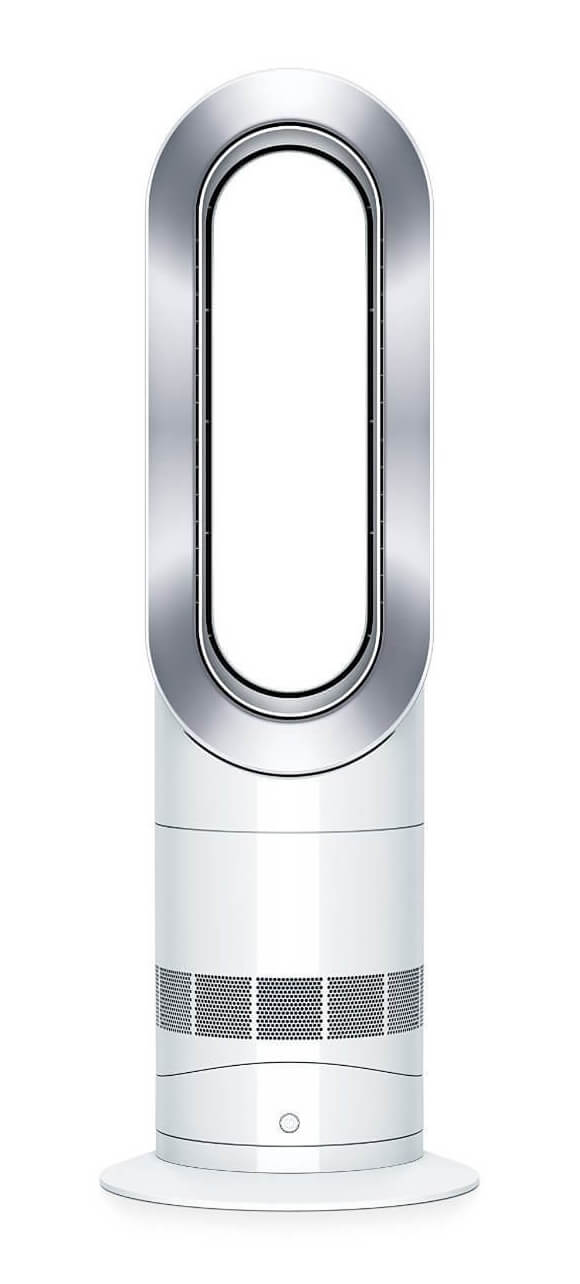 When it comes to choosing a hot and cool fan heater for your home, there are so many different design features that need to be considered if you want to make sure that you are getting the best model for you personally.
We know that it can be difficult to have to go through hundreds of different models, so we have tried to make things easier for you by testing and reviewing as many models as possible to give you a clearer idea of what your options are.
The model that we are going to be reviewing today for you is the Dyson AM09. Please read on below if you would like to find out more information about this hot and cool fan heater.
Features: Features: Hot and Cold – Bladeless – 9 Hour Timer – Remote Control – 23 x 6 x 23.5 cm – 3.9kg
Pros:
This fan is built to an exceptionally high standard.
The design is very futuristic and stylish.
It is bladeless so it is much safer for the family home.
It has a 9 hour timer to help you get the perfect heating or cooling schedule.
It comes with a remote which is very useful for larger rooms.
Cons:
This is one of the more expensive fans on the market at the moment.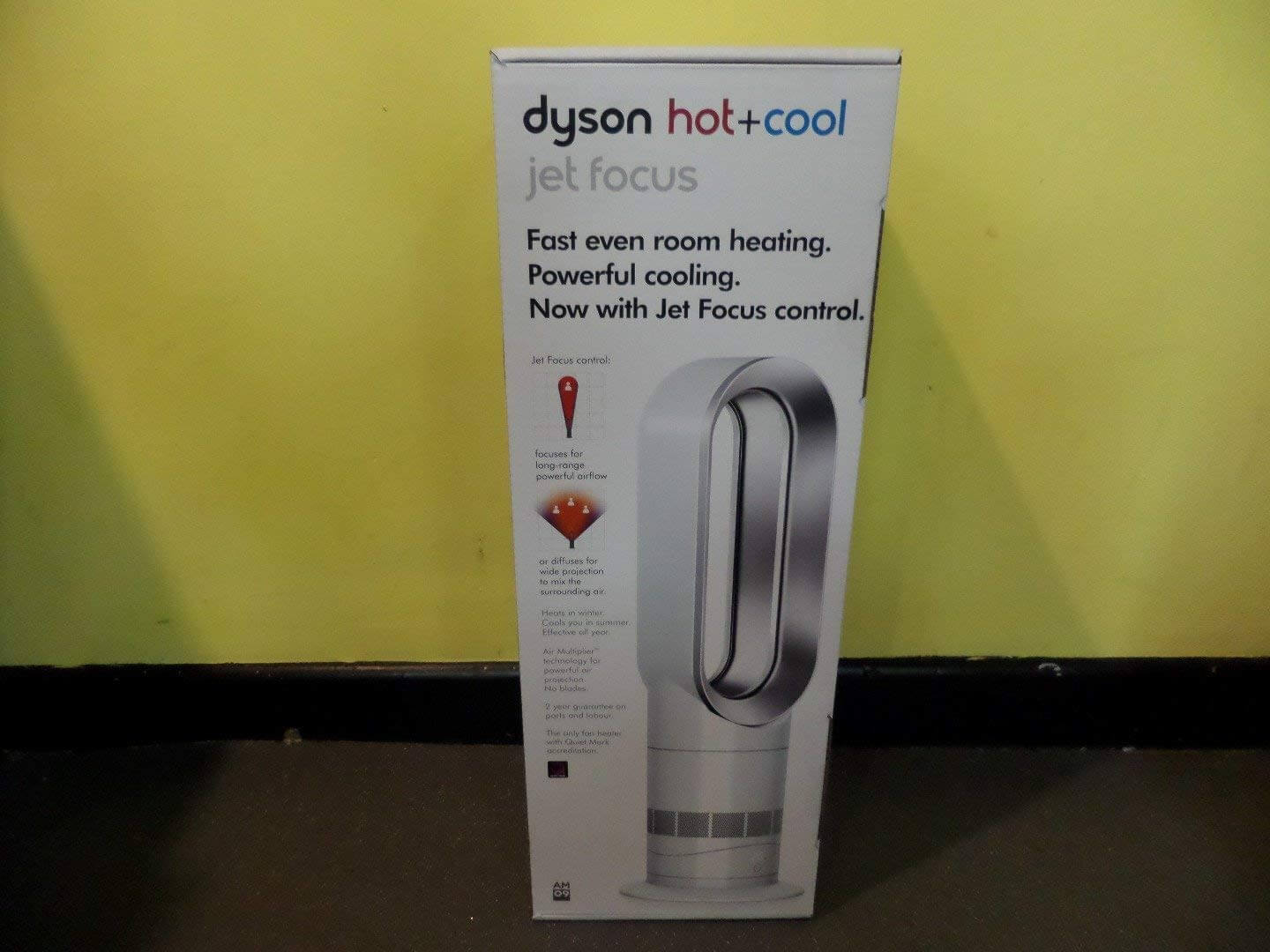 The Dyson AM09 Hot + Cool Fan Heater Review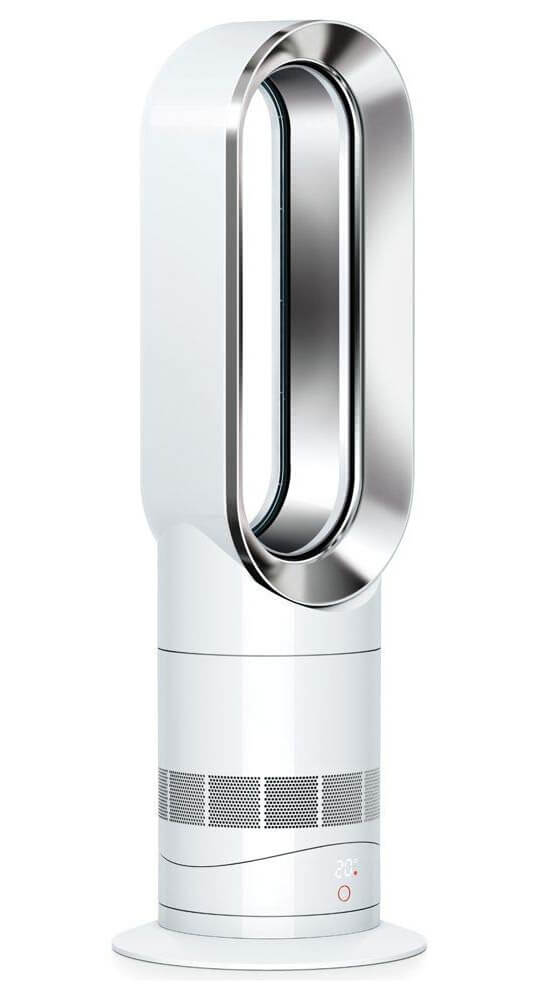 Straight out of the box, the first thing that really grabbed our attention with this fan was the design. It is immediately clear to see that it has been built to an exceptionally high standard using very high quality materials.
What we really liked was how stylish and futuristic it looks. There aren't many of these types of fans on the market right now. Another design feature that we really liked with this one is that it is bladeless. This makes this particular model much safer for the family home.
When it came to trying out the different settings of the Dyson AM09, we were really impressed. The controls to change the settings were very easy to use. One thing that really impressed us was the ability to switch very easily between wide and narrow circulation modes.
We found that this made cooling or heating specific areas much simpler and allowed us to do so in a matter of seconds. Both the heating and the cooling functions are highly effective and it is really easy to set a precise temperature.
In terms of noise, this particular fan is virtually silent. We were even able to use it overnight without having to worry about being disturbed. For larger rooms, there is a handy remote control which allows you to manage all of the different settings.
The only downside to this fan is that it is a lot more expensive than most of the other fans on the market at the moment. However, we really felt that it was definitely worth the extra money and we definitely wouldn't hesitate to recommend it to anyone who values quality.
Dyson AM09 Hot + Cool Fan Heater - White/Nickel
Effective all year round. Airflow at maximum setting: 18 liters/second
Air Multiplier technology. Amp diameter: 153 mm. Base diameter with plate: 204 mm
Precise, energy efficient heating. Temperature settings: Yes - to the degree (0-37 degrees)
Safe: tip-over automatic cut-out; No visible heating elements
Efficient air circulation. No burning smell