Bionaire Ultra Slim Tower Fan – Ultra Slim, Ultra Stylish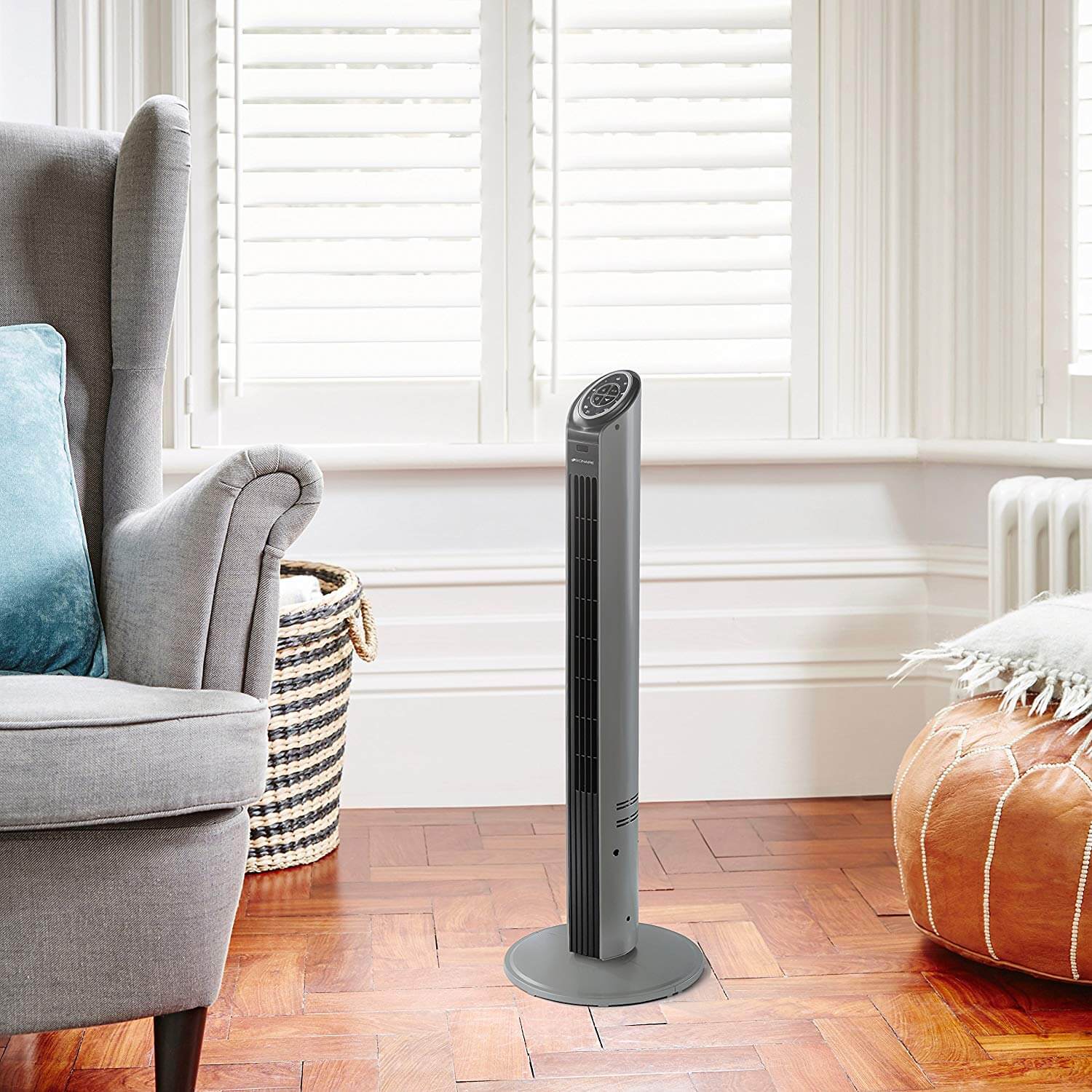 If you are on the lookout for a new tower fan for your home or office, then you are probably in the middle of considering what sort of style you want to go for. The simple fact is that there are many different styles out there at the moment.
One of the most popular styles for the modern home is the tower fan. However, because these types of fans are so popular, there are hundreds of different models to compare when you are shopping around.
We want to make things easier for you, so we have tested and reviewed as many tower fans as we can so that we can help you build a clear image of what each model can bring to your home. The model that we are reviewing for you today is the Bionaire Ultra Slim Tower Fan.
Features: 40w – 62.5dB – 3 Speeds – Timer – Night Mode – 90 Degree Oscillation – LED Light – 94 x 10 x 12.3 cm – 2.8kg
Pros:
Incredibly slim and stylish design.
Very easy to assemble, simply attach the base.
Easy to switch between speeds and oscillation.
Exceptionally quiet, especially during night mode.
Cons:
The LED light could be a little brighter.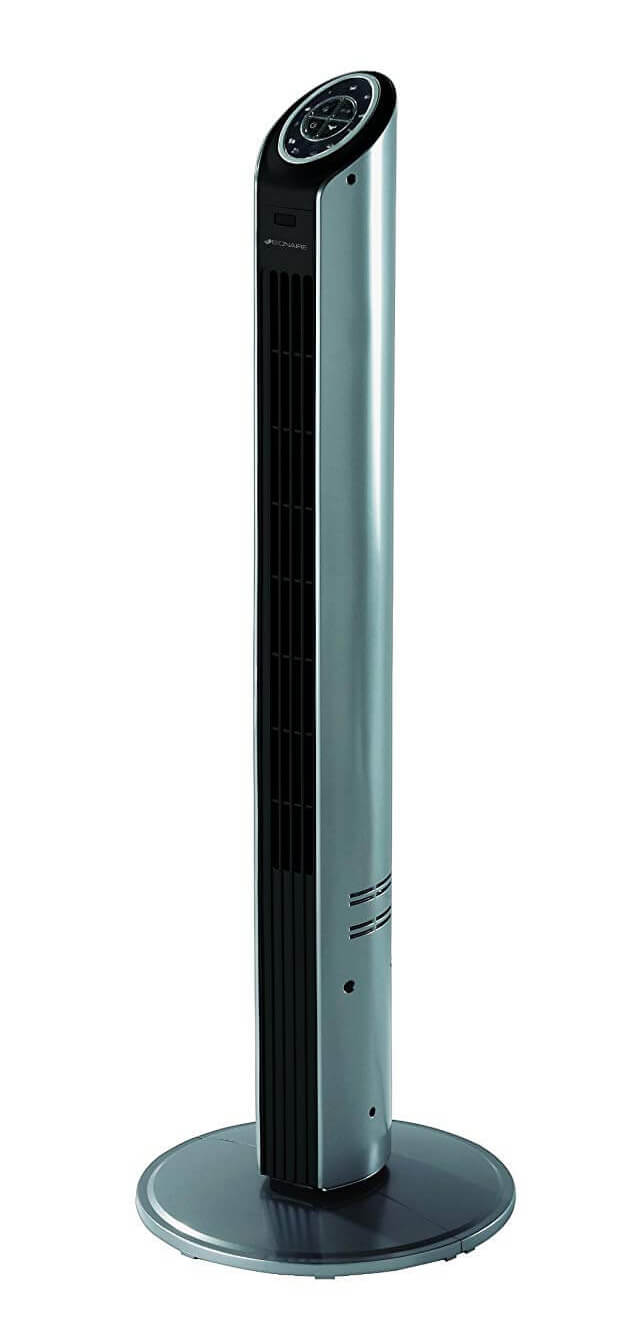 The Bionaire Ultra Slim Tower Fan Review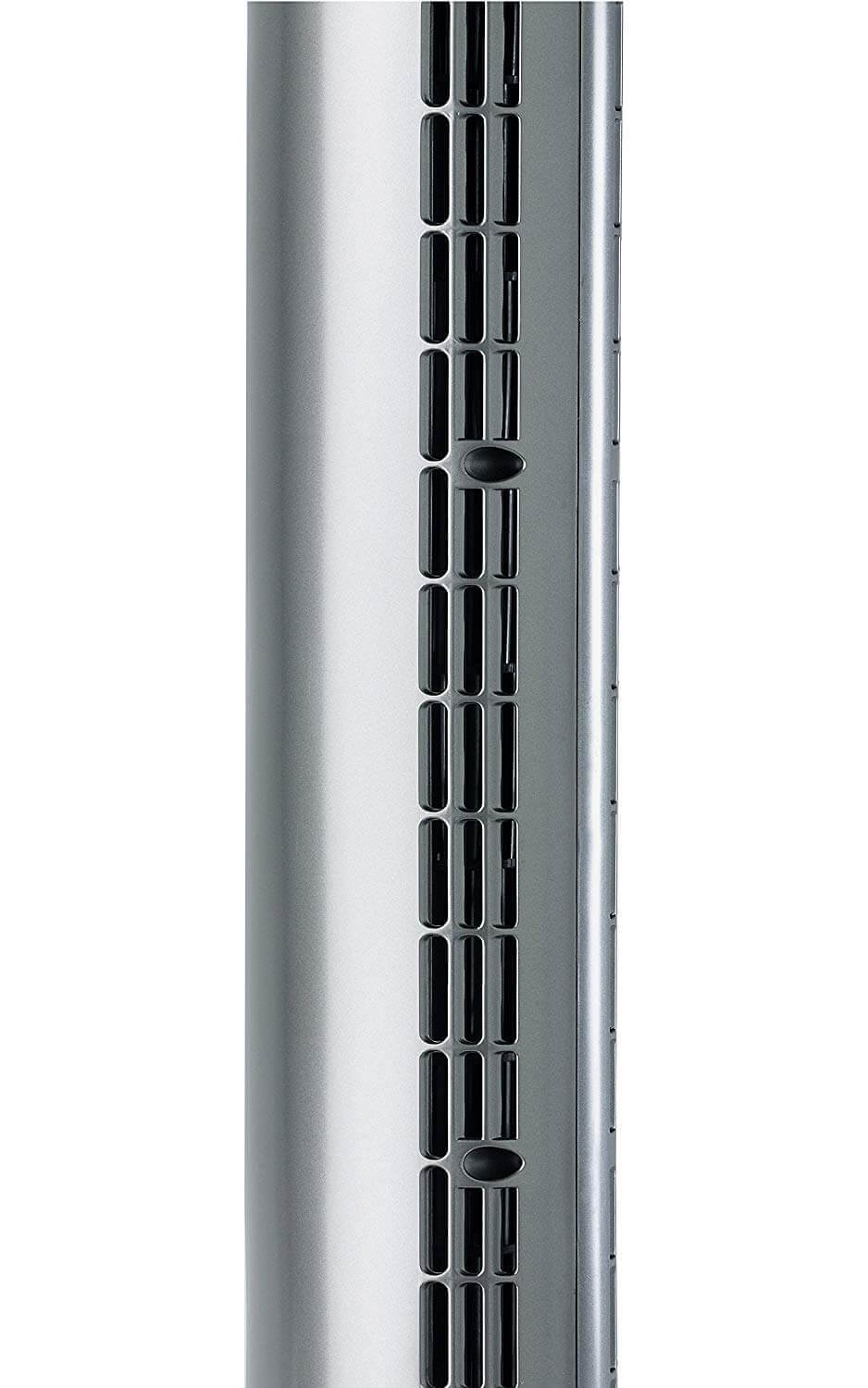 Bionaire are one of the biggest names in the fan business, so we were really excited to have the opportunity to test out this tower fan. We have tested their fans in the past and always been incredibly impressed and we knew that we would be with this one too. Fortunately, we were not disappointed.
To start with, we had to assemble the tower fan. We were really pleased to find out that all we had to do was screw on the base of the fan which only took us a matter of minutes. Once we had assembled it, we were ready to test out the different features.
What we immediately realised is how easy this fan is to control. We had no trouble switching between the different speeds and oscillation features. All three of the speeds provide a significant amount of power.
One of the things that really impressed us was that all three speed settings were really quiet. We went on to test out the night mode on the fan and we were stunned by how quiet it was; it didn't disturb us once.
The one thing that we did feel could perhaps be improved upon is the strength of the LED light on the top of the tower. It isn't really bright enough to be useful. However, apart from this, we were really pleased with this fan.
In terms of design alone, we have to say that we were incredibly pleased with this Bionaire tower fan and we wouldn't hesitate to recommend it to anyone who is looking for a fan for their home or office.
Bionaire Ultra Slim Tower Fan, Silver
Keep your home or office environment cool and comfortable with this oscillating ultra slim tower fan
Easy-to-use controls with digital LED display
Oscillation feature increases the area of circulated air for maximum comfort
Breeze mode randomly cycles through the speed settings to simulate a natural outdoor breeze
Sleep mode automatically changes from high to medium then to low over the course of the night